Role of a Medical Representative – MR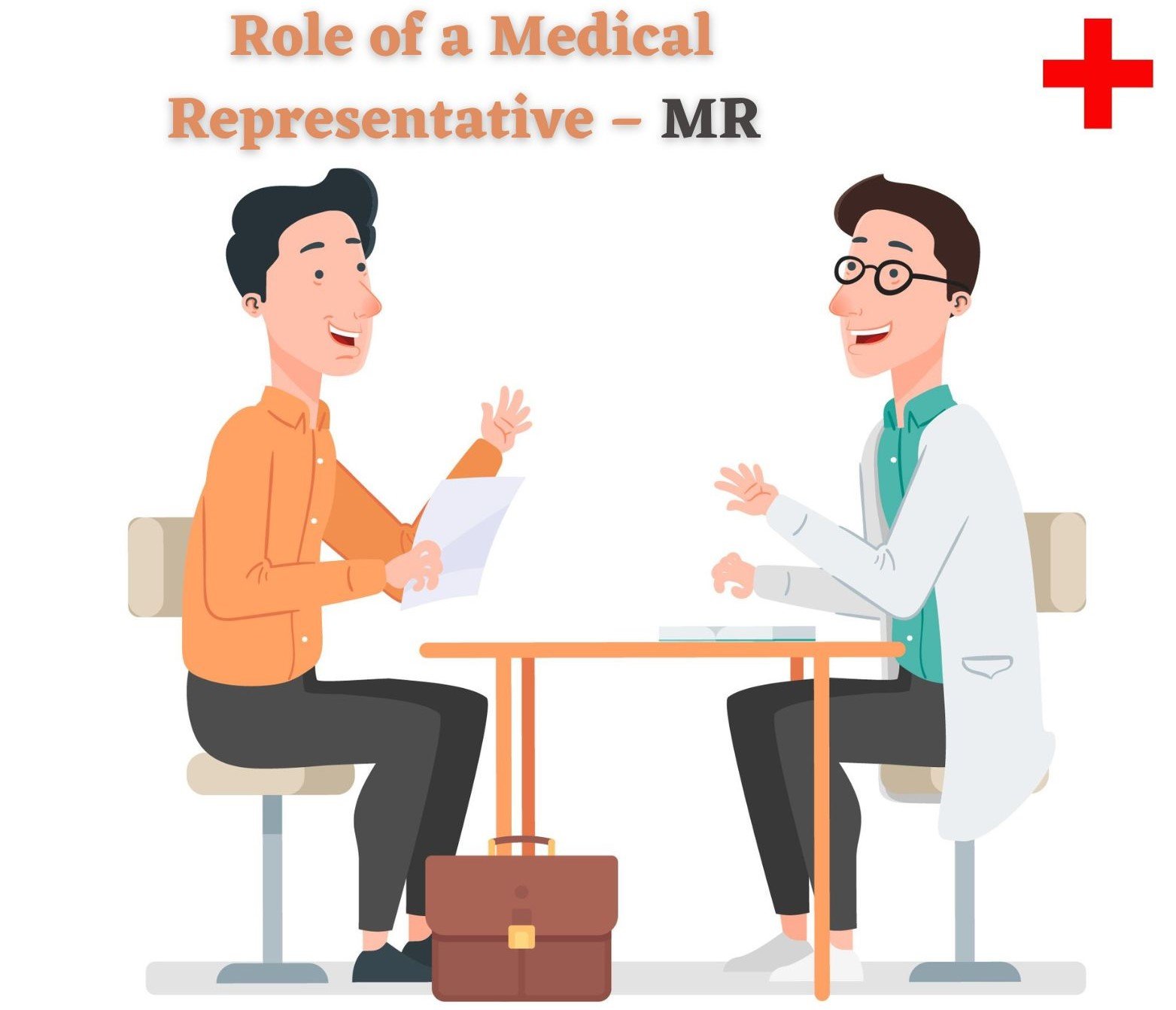 Role of a Medical Representative – MR – Are you willing to have a rewarding career in the healthcare sector and want to earn remunerative profits? If it is so, then the post of Medical Representative will suit you the best among all. Medical Representative is appointed by a pharmaceutical company in order to make their products reach the healthcare specialists with ease and then be used by the general public. If you want to have thorough knowledge about the Role of a Medical Representative, then without any second thought, look up this blog.
A Medical Representative, also known by the names Medical Sales Representative or Pharmaceutical Sales Representative acts as a channel between the pharmaceutical companies and healthcare professionals. Medical or pharma firms appoint them to form a network between both the parties, i.e., medical companies and healthcare specialists such as doctors, nurses, and pharmacists. Continue to go through this write-up to understand the vital in the healthcare sector.
Role of a Medical Representative – MR
Medical Representatives generally sell and promote the prescription medicines & drugs, equipment, and medical products of the company to diverse healthcare facilities. They implement multiple strategies to raise awareness of the medical products of a particular company. Following are the fundamental points to help you get a bigger picture of the Role of a Medical Representative - MR:
Representing the pharmaceutical company.
Launching new medical products in the market.
Promoting the products to potential buyers on behalf of the company.
Complying with the monthly, quarterly, and annual targets and maintaining genuine records.
Showcasing or presenting products to medical professionals including doctors, nurses, and pharmacists.
Developing and maintaining positive customer connections to drive repeat purchases.
Conducting thorough research into the medications of competitors and their availability in the market.
Exhibiting in trade exhibitions, conferences, and meetings as well as organizing them.
Creating proposals that demonstrate the worth company's medical products to patients.
Building valuable and fruitful relationships with doctors through online and offline modes as well.
Following up on leads that the company has originated.
Delivering efficient and prompt customer service.
Keeping up with new advancements in the medical profession in order to assess their impact on the company's business strategies.
Negotiating contracts with potential clients including contract conditions and post-contract formalities.
Implementing effective plans and strategies in collaboration with the buying, sales, operations, and strategy departments.
Analyzing market trends and conditions to see where networking and business expansion opportunities may occur.
Who is Eligible for the Job Profile of an MR?
If you want to know if you are eligible for the Role of a Medical Representative - MR, make sure to learn about the eligibility requirements of the same that are mentioned below:
The candidate must have pursued a Bachelor's Degree in Life Sciences, B Pharmaceutics, Pharmacy, or Nursing. Candidates with a bachelor's degree in a comparable discipline who have completed their higher secondary education in biology and mathematics from any reputable schools/institutions are eligible for the job profile of MR.
The candidate must have a fundamental knowledge of Excel, Microsoft Word, Outlook, and PowerPoint.
Applicant should have a valid Medical Sales Experience Certificate and a Valid Driving License.
An educational background in Life Sciences or Biology is considered a basic necessity for the domain of Medical Representative.
Skills that are Considered Necessary for Medical Representative
In order to play the Role of a Medical Representative in a fitting manner, an individual must be well-versed in all of the abilities that are essential. Have a look at the skills that are considered important to become a successful Medical Representative:
Good Social and Communication Skills
Robust Negotiation and Collaborating Skills
Ability to Work Independently as well as Along with a Team
Excellent Presentation and Customer Service Skills
Strong Organization and Undertaking Skills
We hope that we are successful in making you thoroughly understand the crucial "Role of a Medical Representative - MR". Furthermore, if you want to become an acknowledged MR and want to work with a company that supports you brick by brick in blossoming your career, then choosing one of the most creditable brands, Biotic Healthcare will benefit you in the longer run.
Frequently Asked Questions (FAQs)
1. Is Medical Representative a Good or Reliable Career?
A Medical Representative is unquestionably a rewarding career as it serves the opportunity for growth and advancement in a very short time period. With a subtle experience and correct skill set, a Medical Representative can quickly rise in his profession.
2. What is the accurate age limit for the post of Medical Representative?
The majority of pharmaceutical companies prefer to assign Medical Representatives between the age of 23 to 27 years. Any candidate within the age limits 23-27 years can fit for the post of MR.
3. What are the growth prospects of a Medical Representative in the healthcare industry?
The post of a Medical Representative will always be in high demand. The growth prospects of this job profile are continuously enlarging as an MR gets promoted to a greater position within a rapid time interval.