Pharma Franchise for Orthopedic Medicine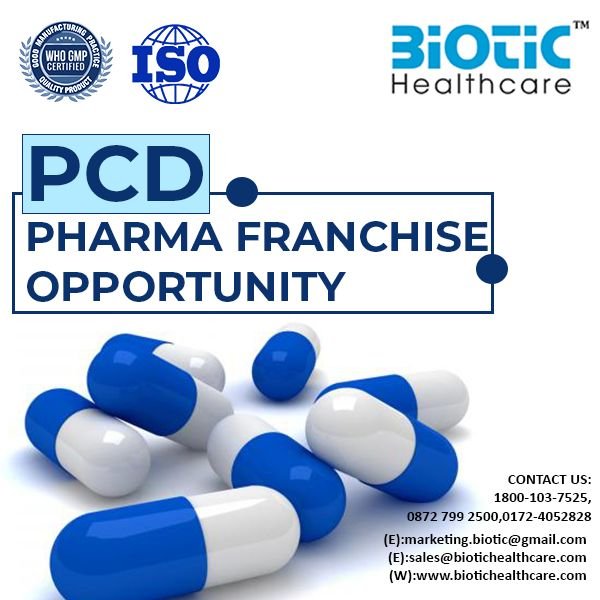 Pharma Franchise for Orthopedic Medicine - Your business can flourish in even turbulent times if you use the right tools to drive success. Now is the opportune time to take the route of entrepreneurship. Find a business idea that falls within the realm of pharma. Start your pharma franchise business in Orthopedic Medicine. The demand for this particular pharma product range is highly demanded by the masses due to the increasing incidence of Lower back pain, knee pain, osteoarthritis, rheumatoid arthritis, etc. Thus, taking a Pharma Franchise for Orthopedic Medicine would be a fruitful investment.
However, these words are not enough to remain confident in the decision. Have a look at these stats! The orthopedic market is poised to achieve a CAGR of 25.82% during the period 2019-2023. It was estimated at INR 2,400 crores , which is expected to grow by 20% with every passing year. You can capitalize on this highly-emerging market by associating with Biotic Healthcare - India's leading pharmaceutical company. We offer Pharma Franchise for Orthopedic Medicine to individuals, career seekers, and business aspirants at pocket-friendly prices.
Learn more about this incredible franchise business opportunity, our manufacturing capabilities, or our extensive pharma product range. Call us at 8727992500, 8727992700, 9875942330, or drop your query at [email protected], [email protected], [email protected]
Invest in Orthopedic Medicine for Handsome Profits
With the aging population, the cases of weak bones, joint pain, muscle pain are increasing on a daily note. Also, the demand for orthopedic medicine is increasing. The entrepreneurs who have already invested in this range are earning their desired profits and success. You can also build an empire by investing your fortune in this highly demanded product range.
In addition, the government is trying to make complete healthcare accessible to the people by encouraging new pharma business establishments. In brief, you will get support from everywhere. So without wasting any time, tap into the pharma marketplace by choosing the Orthopedic Medicine range.
Best Pharma Franchise for Orthopaedic Medicine | Biotic Healthcare
At Biotic Healthcare, our goal is and will always be to develop innovative therapeutic options for people living with devastating conditions. Our company always follows the right path, no matter the terrain in our path quest towards affordable solutions. Also, we have employed workforce professionals who are dedicated to providing high-end Orthopaedic Medicine to the masses. It made us gain recognition nationally. Now we are the Best pharma company for the Orthopedic medicine franchise in India.
More Highlights of Biotic Healthcare:-
GLP & cGMP compliant manufacturing facility,
Hired people with skilled and experienced hands,
An Extensive pharma product range for the franchise,
Contamination-free spacious warehouses for germ-free storage,
Obtain premium quality raw material from certifed vendors, etc.
All the above-listed points are a few salient features of our leading pharmaceutical company. If you want to take Pharma Franchise for Orthopedic Medicine from us, get in touch with us today!
Exceptional Pharma Product Range for Orthopedic Medicine Franchise
Being a science-driven pharmaceutical company, Biotic Healthcare has developed an enormous pharma product range. It comprises products in various drug dosage forms, including semi-solid, solid, and liquid. After collaborating with the Best Pharma Company for Orthopedic Medicine, you can deal with high-selling products and earn your desired profits. Also, you can reach the heights you have to envision for your business.
Product Range of Biotic Healthcare:-
Tablets,
Capsule,
Drops,
Soaps,
Creams, etc.
Take Pharma Franchise for Orthopedic Medicine from us to rule over the pharma marketplace. We offer franchise services at affordable prices and clear all the barriers for you. Don't delay, get in touch with us now!
Advantages of Taking Pharma Franchise For Orthopedic Medicine
From establishment to success, we provide full support to our franchise partners. We also find them the easiest and short way to success. Through it, their business gets easier and they have to put far less effort to flourish it in the pharma marketplace. You can also get support by collaborating with us now.
Perks to Leverage:-
Unique Monopoly Rights,
On-time delivery of products,
Promotional tools at zero cost,
Comprehensive pharma product range,
24*7 customer support, etc.
Become a part of the Best Pharma Company for Orthopedic Medicine range and drive success to your business. Grab this incredible franchise business opportunity before others. Call us now!
Promotional Support for Franchise Partners
For early success and market exposure, we provide appealing promotional tools to our franchise partners at zero cost. Through it, they can impress the doctors and make their customers feel esteemed. So if you want to get success in a short period, choose us today!
Promotional Material:-
MR Bags,
Prescription Pads,
Notepads,
Pens,
ASM Bags, etc.
If you are interested in establishing a Pharma Franchise Business for Orthopedic Medicine, reach us today. We are looking for goal-oriented and ambitious medical personalities. Contact us now!
Reach out to us!
Name - Biotic Healthcare
Address - Plot No. 43 (Ground floor) Industrial Area, Phase - 2 Panchkula – 134113
Phone - 8727992500, 8727992700, 9875942330
Email - [email protected], [email protected], [email protected]