Pharma Franchise for Antifungal Medicine Range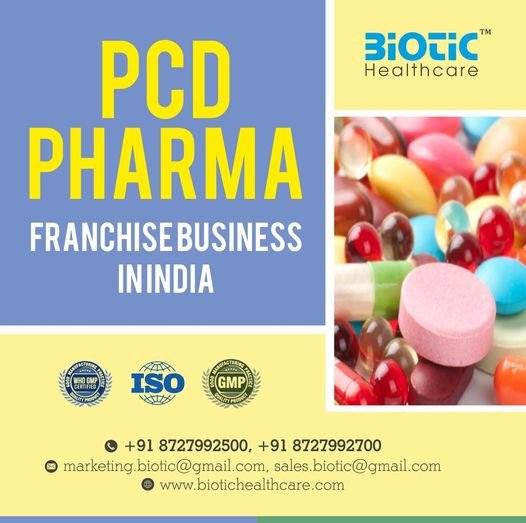 Pharma Franchise for Antifungal Medicine Range - Do you want to run your own business with a reliable medicine range? If yes, then the Antifungal medicine range is one of the most profitable medicine ranges for you. The utmost renowned name in the pharma industry Biotic Healthcare is presenting a tremendous business opportunity of PCD Pharma Franchise for Antifungal Medicine along with a bundle of leverages and exclusive profits.
Biotic Healthcare has earned the uppermost prestige in the pharmaceutical market because of its ethical management and enticing economic strategies. We deliver a wide range of antifungal medicines that are manufactured under the conduction of WHO-GMP standards. Due to gilt-edged product quality, affordable pricing, and phenomenal business deals, the company is honored as the Top Pharma Franchise Company for Antifungal Drug Range.
To know more about the remunerative benefits of starting a business in the antifungal medicine range, make contact with Biotic Healthcare. Dial 8727992500, 8727992700, 9875942330, or drop an email at [email protected], [email protected], [email protected] for detailed information.
Stupendous Demand for Antifungal Medicines 
Antifungal medicines are one of the most demanded drugs that are formed in a way to treat various types of fungal infections. Fungal infections are skin diseases caused by fungus on various parts of the skin. It is because of the changing lifestyle patterns, environmental variations, and other factors that give rise to these infections which causes rashes, redness, itchiness, dryness, etc. 
The working mechanism of antifungal medicines is to destroy fungi and inhibit their growth in the body by which the infection ultimately disappears. Due to the high potencies of antifungal medications, they are high in demand across the country. Many business investors are willing to invest in this specific range to commence their business. Hence, now is the right time for you to start your business of PCD Pharma Franchise for Antifungal Drugs.
Privileges of Running Pharma Franchise Business in Antifungal Range
Due to the superfluous demand for Antifungal medications across the nation, it has become one of the most reliable segments to start a business in the pharma sector. Every fourth business executive is inclined to invest in this medical division after viewing how the existing business aspirants dealing with antifungal ranges are enjoying paramount success bars. The high growth potential is one of the most impressive perks of starting a pharma franchise business in the antifungal drug range.
Benefits of running a business in the Antifungal medicine range:
Surpassing growth opportunities
Low-risk factors
Excessive Demand all around the country
Low marketing cost
Privilege to run business in the desired region
Why Consider Biotic Healthcare for PCD Pharma Franchise for Antifungal Drugs?
Biotic Healthcare is the most trustable healthcare firm that is spreading its cartel with an agenda to escort the precious lives of inhabitants and alleviate the issues from its roots. Keeping in mind the urgency of providing a number of antifungal medications, we are constantly manufacturing, exporting, and supplying the best quality antifungal medications throughout the country. We make sure that all our formulations undergo an array of evaluations before the final dispatch of the products.
Reasons to consider Biotic Healthcare:
we commit to serving only the best quality drugs to our clients and customers.
our medications endure complete microbiological testings.
we use the best quality packaging materials to avoid any sort of damage or leakage.
the company follows global quality norms while performing business endeavors.
we hold a strong workforce unit including developers, quality inspectors, pharma experts, etc.
Set Out Your Business with the Top Pharma Franchise Company for Antifungal Medicine Range
Securing the trust of a plentiful number of business executives, Biotic Healthcare has been indulged in offering great business opportunities for all business aspirants. We are all set to support our franchise holds in the best possible way so that they can gather worthwhile profits in their business. Our focus lays on producing top-quality medications that provide the value of money to our clients and customers as well. 
By seeing the highest growth factors of starting a business in antifungal medicines and by knowing how it can benefit our associates, we have initiated to offer franchise business opportunities in this particular segment. The company has unlocked doors for all the business seekers who are unable to choose the right business path for themselves. We have preplanned a number of special benefits for them and among them, some are as follows:
Up-to-the-Minute Delivery of the Products
Exclusory Monopoly Rights
Rewarding Business Deals
Complete Transparency in All Terms
Superlative Quality of Products
Substantial Promotional Support
All-round Customer Assistance
On that grounds, if you want to run your own pharma franchise business with antifungal drugs, then catch hold of the intriguing opportunity served to you by the Best Pharma Franchise Company for Antifungal Medicine Range, Biotic Healthcare.
Contact Information
Name - Biotic Healthcare
Address - Plot No. 43 (Ground floor) Industrial Area, Phase - 2 Panchkula – 134113
Phone - 8727992500, 8727992700, 9875942330
Email - [email protected], [email protected], [email protected]