Derma PCD Franchise Company in Uttar Pradesh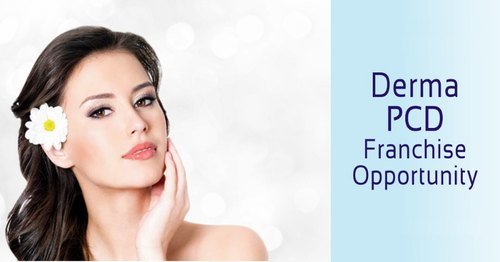 Derma PCD Franchise Company in Uttar Pradesh – Speaking about derma companies, Biotic Healthcare is the most iconic and powerful brand that has an amazing reputation among the dermatology community. The company is ISO 9001:2008 and delivers a broad range of top-class skin care medicines. Our products are researched based and covers the segments like Tablets, Capsules, Injections, etc. The company is offering monopoly-based franchise business opportunities. We aim to cover almost every city of the state where the demand for dermatology medicines is high. By working with the best Derma PCD Pharma Franchise Company in Uttar Pradesh, Biotic Healthcare you can fulfill your dream of owning your own business.
The company is fully loaded with the resources that are required to successfully start and expand business in Uttar Pradesh. We are integrated with pleasant infrastructure that contains in-house quality verifying labs, packaging divisions, and GMP-WHO certified production houses. Biotic Healthcare is the top that guarantees to provide quality assured skincare range at decent rates. With us you will get benefits such as accurate delivery, free-of-cost marketing assistance, business development strategies, etc.
Connect with Biotic Healthcare and get the best franchise business schemes. Dial 8727992500, 8727992700, 9875942330 or send us an email at [email protected], [email protected], [email protected] to know more.
Scope of Dealing with Derma Products in Uttar Pradesh
The scope of working with quality skincare medicines is high especially in a state like Uttar Pradesh. Backed by a large population and scalable markets, this state has become the favorite place for investors to start a derma franchise business. In addition to this, the rising skin issues and lack of dermatology suppliers are making this state the best location to start a business.
As per the reports, the economy of Uttar Pradesh is growing and the demand for skin acre medicines has reached its peak in the last 3 years. It is anticipated that any brand that will design, deliver and supply a quality-rich cosmetic range will get the most out of the market. You can join your hands with the leading Derma PCD Company in Uttar Pradesh, Biotic Healthcare, and start your business with a highly demanded and quality assured derma range.
"Biotic Healthcare" The Top Derma PCD Franchise Company in Uttar Pradesh
Talking about the best, Biotic Healthcare is the best Derma PCD Franchise in Uttar Pradesh. The company delivers a wide range of skincare medicines and franchise business opportunity that has left everyone amazed. We are a brand that has always set benchmarks by delivering premium quality products. The company consists of a skilled team of skincare experts, dermatologists, R&D Scientists, and production supervisors. All these people are working dedicatedly in the direction to bring our brilliant output.
Here are the highlights of Biotic Healthcare:
ISO certification combined with the entire batch of legal permissions.
State of the art self-owned production houses.
Product range enriched with Multivitamins and Multi minerals.
Franchise model based on mutually agreed terms.
Wide skincare portfolio covering the entire dermatology segment.
Rigorous quality control methodologies for better products.
Methodologies Applied to Magnify Quality
Biotic Healthcare is a company whose main agenda is to sever only a quality product range. We are a brand that has brought few positive changes in the skin health of the user's through our products. Today, the company is regarded as a sign of quality and authenticity. To maintain our goodwill and integrity we have come up and taken few dynamic steps to magnify the quality of our products.
Have a look at the methodologies adopted by us to magnify quality:
At first, we have joined hands with the best-in-class suppliers to get herbs for our products.
The raw material acquired is first inspected by our experts and later scrutinized by our QC panel.
We have a separate quality inspection team trot take care of quality-related matters.
The company makes use of imported devices and machinery to manufacture and pack its products.
The entire batch is shipped under secured and leakage-proof packaging.
Locations Targeted in Uttar Pradesh for Derma PCD Franchise Business
The leading Derma PCD Franchise Company in Uttar Pradesh, Biotic Healthcare is offering monopoly-based franchise business opportunities to all the interested prospects. The company is open for all those people who are looking to step into the industry and wanted to deal with quality skincare ranges. For business expansion purposes, the company is targeting few rewarding locations in Uttar Pradesh where the demand for derma medicines is particularly high.
Here are the locations targeted by us in Uttar Pradesh:
Moradabad
Kanpur
Agra
Basti
Meerut
Bareilly
Saharanpur
Lucknow
Devipatan
Chitrakoot
Mirzapur
Gorakhpur
Varanasi
Jhansi
Allahabad
Faizabad
Aligarh
Azamgarh
Biotic Healthcare, the best Derma PCD Franchise Company in Uttar Pradesh has opened its doors for all the interested business seekers who are planning to start their own business. BY working with us you can start your own business with fewer investments. So, come and be a part of India's most successful venture, Biotic Healthcare.
Contact Us
Name: Biotic Healthcare
Address: Plot No. 43 (Ground floor) Industrial Area, Phase - 2 Panchkula – 134113.
Phone: 8727992500, 8727992700, 9875942330
Email: [email protected], [email protected], healthc[email protected]